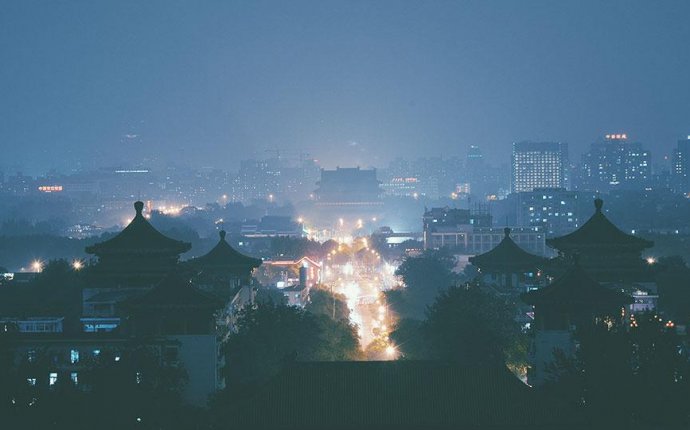 Best university for sociology
In a nutshell, sociology is the study of human behavior – from individual interactions to the influence and effects of organizations, religious groups, cultures, and institutions. Sociologists study areas such as race relations, criminal deviance, public health, education, economics, family dynamics, poverty, and gender. They trace the origin of groups and the growth of social movements & revolutions. They look at how changes in behavior create changes in society. Many students pursue sociology with the goal of making the world a better place.
If you're interested in a career in sociology, but don't know where to start, we're here to help. In our guide to affordable sociology programs, you'll find detailed info on each degree, including descriptions of coursework and a list of job opportunities. We explain what accreditation means and whether you might need to think about licensure or certification.
Associate's Degree in Sociology
An associate's degree in sociology is a 2-year undergraduate program that provides an introduction to the field of sociology. Associate degrees are often offered at a reasonable price from community colleges. A high school diploma or GED is required to apply.
Most students earn an associate's degree in order to transfer to a bachelor's degree. If you're thinking of doing this, make sure your associate course credits will be transferable to the undergraduate program of your choice.
Degree Options
Associate of Arts (AA) in Sociology: General liberal arts degree with sociology electives.
Sample Coursework
The curriculum for an AA in sociology is made up of general education requirements (e.g. English composition, math, social science, etc.) and core courses in sociology. These core courses might include statistics, marriage & family, social deviance, psychology, alcohol & drug abuse, race & ethnic relations, and/or and an introduction to social work. You'll usually be able to pick and choose 4-6 sociology classes that interest you.
Career Options
There aren't many careers opportunities available for AA graduates. With relevant work experience, you may be able to apply for jobs such as:
Social Service Assistant (licensure is not required)
Youth Counselor
Community Outreach Worker
Administrative Assistant
Clinical Support Assistant
Court Advocate
Bachelor's Degree in Sociology
A bachelor's degree in sociology is a 4-year undergraduate program that grounds students in the theory and practice of sociology. Bachelor's programs are available from a wide range of regionally accredited universities and colleges. A high school diploma or GED is required to apply.
Bachelor of Arts (BA) in Sociology: Contains more liberal arts courses than a BS. A common choice for students who are interested in non-sociology careers after graduation (e.g. law, teaching, social work, etc.).
Bachelor of Science (BS) in Sociology: Contains more college-level math and science courses than a BA. A common choice for students interested in jobs involving lab work, research, data gathering, and data analysis (e.g. sociology research, statistics, market analysis, etc.).
Like other liberal arts or BS degrees, the curriculum for a bachelor's in sociology will contain general education requirements (e.g. composition, math, fine arts, history, etc.), coursework in science or humanities, and electives in sociology. Many schools will also give you the opportunity to work on a capstone project and/or take part in internships.
As a sociology major, you may be required to take prerequisites such as family & society, research methods, sociological theory, history of social movements, race & ethnicity, social deviance, and social systems. In your third and fourth years, you'll have more freedom to focus on your area of interest (e.g. birth control, poverty, domestic violence, media studies, etc.).
As a graduate with a bachelor's degree in sociology, you have options. You may wish to go to apply for a professional program (e.g. law, business, medicine, etc.), pursue a master's degree in a special area of interest (e.g. K-12 teaching, social work, etc.), become a sociologist by earning a PhD, or apply for jobs in related fields. For example, a sociology graduate may find work as a:
Social Work Assistant
Market Research Analyst
Correctional Officer
Police Officer
Probation Officer
Survey Researcher
Policy Analyst
High School Teacher
Case Manager
Housing Worker
Child Welfare Advocate
Counselor
Human Services Administrator
Admissions Officer
Marketer
Public Relations Officer
Healthcare Consultant
Community Organizer
Funds Coordinator
Paralegal
Master's Degree in Sociology
A master's degree in sociology is a 1-3 year graduate program that gives students the chance to explore advanced studies in human behavior, interactions, and relationships. A bachelor's degree in sociology or social science, or a relevant major (e.g. anthropology, psychology, economics, political science, etc.), is required to apply.
Many master's degree programs in sociology are split into two categories:
Traditional/Thesis Programs: Intended for future PhD students.
Applied, Clinical & Professional/Non-Thesis Programs: Intended for career-focused students who wish to use sociological research methods in a professional setting.
To become a sociologist, you will need to earn a master's or – preferably – a PhD.
You have options when it comes to the master's degree. The two most focused choices are:
Master of Arts (MA) in Sociology
Master of Science (MS) in Sociology
However, you may also wish to investigate related programs such as:
Master of Arts (MA) in Human Development
Master of Science in Human Services (MSHS)
Master of Arts (MA) in International Development
Master of Social Work (MSW)
And so on. Talk to your mentors and graduate adviser about your options. If a specialty degree seems too focused, you may wish to earn a master's in sociology with a specialization/concentration in your area of interest (e.g. race relations).
The curriculum for a master's degree program in sociology involves a great deal of quantitative and qualitative research. That means you will probably be taking core courses in social theory, statistics, data collection & analysis, and sociological research methods. However, in tandem with these classes, you'll also have the freedom to explore advanced areas of sociology (e.g. social psychology, globalization, urban education, class structures, etc.).
If you're in a traditional master's program, you will be expected to write a master's thesis based on original research. If you're in a professional program, you may be required to complete a capstone project.
When combined with relevant work experience, a master's degree in sociology can prepare you for a wide variety of careers. Common fields for sociology graduates include healthcare, social work, education, law enforcement, business, and the government. Also remember that a master's degree can be a big plus when you apply for higher administrative positions (e.g. manager, director, etc.).
Along with the jobs we listed under the, you may wish to explore titles such as:
Community College Professor
Customs Agent
Federal Investigator
PR Specialist
HR Administrator
Source: www.collegeaffordabilityguide.org