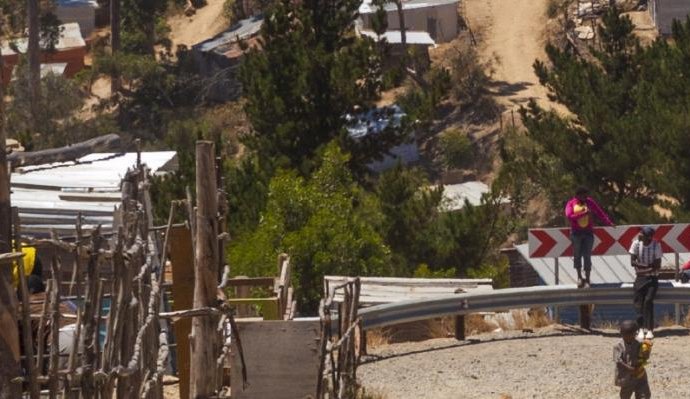 Brown university sociology PHD
Director of Graduate Studies: Scott Frickel
The Department of Sociology at Brown University offers outstanding doctoral training. Our graduate student community is small, enabling students to have fulfilling mentoring relationships with faculty and to collaborate meaningfully on research and teaching. As a result, Brown graduates have an outstanding record of research, publications, and professional accomplishment. All admitted students are offered full financial support to cover tuition and living expenses through mechanisms including teaching and research assistantships, fellowships, and traineeships.
Because the strength of our program is built on collegial relationships and rigorous instruction, we carefully select applicants for admission who not only have academic promise, but who will fit well into our community. Once students are enrolled, we ensure that they receive the individualized training they need to do well in the program and in their future career placements. Unlike many programs of our caliber, our program has little attrition. Our program has a near-perfect placement rate: most of our graduates who pursue academic placements in the U.S. meet their professional goals, and many join the faculty of top research programs. Similarly, those graduates who pursue other research or policy positions begin careers in prominent government and international agencies, research centers, and consulting firms. Our students' outstanding research records and professional placements are the result of excellent training and an ethos of rich intellectual life, which themselves are enriched by the department's strong connections with research centers, initiatives, and institutes across campus. This includes the Population Studies and Training Center (PSTC), the Watson Institute for International Studies, the Environmental Change Initiative, Spatial Structures in the Social Sciences (S4) and Urban Studies, among others. Some of these units offer additional specialized training, and become an important intellectual "second home" for many of our students. Additionally, these other units provide additional training grants and funding opportunities for Sociology graduate students.
Students also participate in faculty projects as part of their training. At any given time, as many as two-thirds of our graduate students are participating in faculty-funded projects as part of their training, in research that ranges from the manipulation of spatial data, to carrying out interviews with community activists, to helping edit one of the academic journals hosted at Brown. While some of our students participate in faculty research that is administered through the department, other students are engaged with projects through the PSTC or that Watson Institute, for example. The overall strength of our program means that admission has become increasingly competitive. Last year we were able to admit less than 10% of applicants, and students who chose Brown often chose our program over other top programs where they had received offers. We are often asked about how we make admissions decisions. Since we look at each case individually, it is difficult to make meaningful generalizations or to speak about average test scores or GPAs. Nonetheless, it is true that many of our admitted applicants have GRE scores in the top deciles, and all have very strong letters of recommendation and personal statements that evidence a good sense of fit with our strengths. Although a formal background in sociology is not a requirement for admissions, many of our incoming students do enter our program with Masters' degrees in sociology or other related fields, and certainly a solid background in the social sciences and clear sense of direction is essential for early success. Our program requirements have been recently redeveloped to best prepare students for the competitive realities of the academic job market.
Requirements
The goals of the doctoral course of study are to enable students to: (a) master the fundamentals of the discipline and develop a thorough command of advanced scholarship in at least two sociological subfields; (b) form a sophisticated intellectual agenda in at least two areas of specialization; (c) design and carry out a challenging program of original research; (d) successfully pursue external research funding; and (e) provide thoughtful, creative, and compelling instruction in the discipline.
Ph.D. in sociology requires successful completion of the following:
24-credit units of coursework (16 for those entering the program with an approved master's). This coursework must include:

Six first-year required courses – (SOC 2040: Classical Sociological Theory; SOC 2050: Contemporary Sociology; SOC 2430: Fields and Methods of Social Research; SOC 2210: Qualitative Methods; SOC 2010: Multivariate Statistical Methods I; SOC 2020: Multivariate Statistical Methods II)

1-credit unit of teaching experience (SOC 2510: Teaching Practicum in Sociology if funding does not allow for teaching assistantships)

Obtain Sheridan Center teaching certificate (Level One)
Complete one full year (two semesters) of teaching assistance, within the first three years of the program
The master's paper is to be completed by early in the fourth semester of graduate study (unless student enters with an approved master's degree)
Two preliminary exams in one of the standing areas offered by the department. The preliminary exams may only be completed after the master's paper is completed.
Dissertation proposal successfully defended before the department and approved by the committee.
The successful completion and defense of the dissertation. The faculty in sociology also strongly recommend:
Source: www.brown.edu